PROFESSIONAL MEDICAL SERVICE OF ENDOSCOPY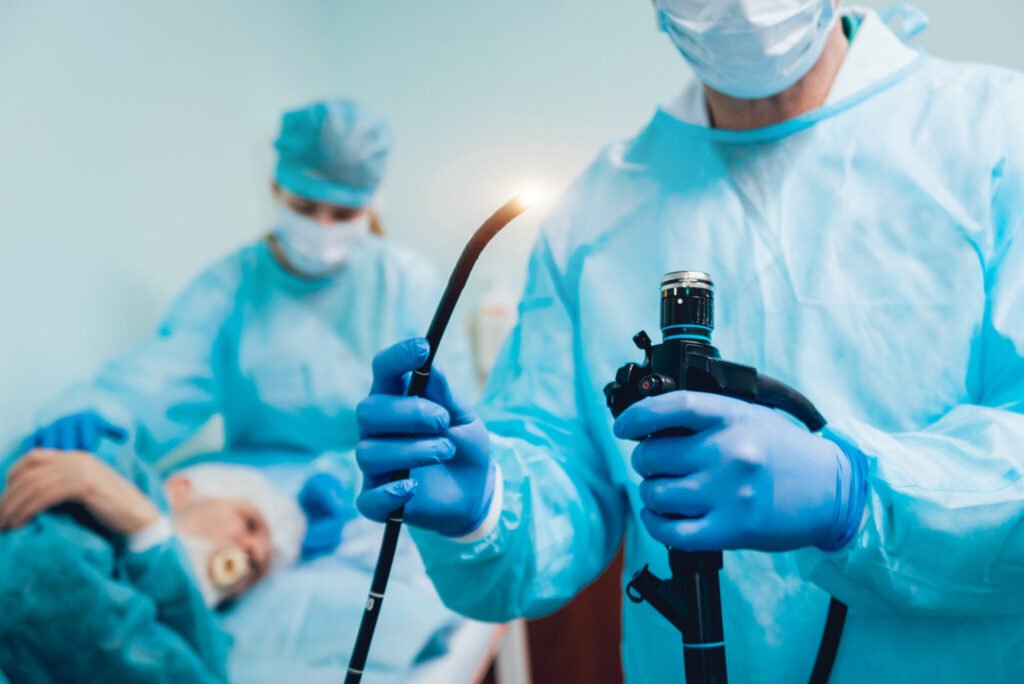 Daffodils Hospital is well equipped with modern facilities for patient comfort and care. This includes the gastroenterology department. The team comprises of expert gastroenterologists, experienced nurses and technicians and high end and complex diagnostic and therapeutic procedures are performed. Both elective and emergency endoscopic procedures are performed in the department. A pre and post procedural consultation is done for all outdoor and indoor patients by our experts.
When is an Endoscopy performed?
An endoscopy can be used to:
Investigate unusual symptoms
Help perform certain types of surgery
An endoscope can also be used to remove a small sample of tissue to be looked at more closely. This is called a biopsy.
How to prepare yourself for an Endoscopy?
An Endoscopy does not require an overnight stay in the hospital and usually only takes around 1 hour to complete. The doctor will provide instructions about the preparation for the procedure.
For many types of endoscopy, a person needs to fast for around 12 hours, though this varies on the type of Endoscopy being performed.
For procedures investigating the gut, laxatives may be taken the night before to clear the system.
The  doctor will carry out an examination before the endoscopy. It is important to mention to the doctor all current medications including supplements and any previous procedures.
Common List Of Procedures Conducted
Diagnostic Gastroscopy, Sigmoidoscopy, Colonoscopy.
Endoscopic Removal Of Foreign Bodies.
Endoscopic Treatment Of Bleeding Ulcers And Varices.
Endoscopic Placement Of Feeding Tubes And Stents.
Endoscopic Removal Of Polyps And Dilation For Strictures.
Endoscopic Removal Of Bile Duct Stones And Placement Of Stents.
Diagnosis And Early Treatment Of GI Cancers.
Yes. In general, it is best that you take all of your normal medications before and after your scope test. The exceptions would be those patients on diabetic medications (insulin or pills) and those who take medications to prevent clotting such as Coumadin, Plavix, and Ticlid. If you are diabetic or on these "blood thinners," our doctor needs to review your medications and decide what should be done.